Only when I'm dancing can I feel this free 
At night I lock the doors, where no one else can see 
I'm tired of dancing here all by myself 
Tonight I wanna dance with someone else 
♥
Please watch the video, since there are many close ups, and of course there is the dance!!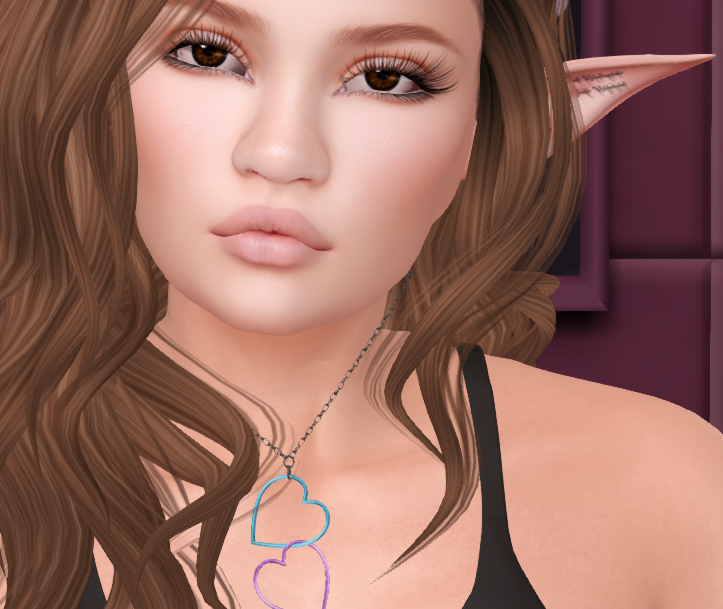 Close up on necklace!
Music as always is provided by, NoCopyrightSounds
The dances are by Move! Animations Cologne and the name is, Vera 2… now, although these are not bento dances, I combined them with my bento poses by La Baguette, for the hand motions.
♥
All product, event and designer info in styling area.
Descriptions are always as follows
Item/URL | Product Name | Event | Month
I do my best to always credit everything in my photos.
No matter the length of my posts, I always include the above explanation in my styling area.
I hope that you have enjoyed this post!
♥
Styling
Body
Shape | So Hawt SL – Shapes |   Spring | WIP
Head | Catwa | Lona
Hair | .LeLutka. | Dakota hair.Range
Eyes | Banana Banshee | Illusion | Body Art Hunt 3 | July 2017
Skin | Glam Affair | Moana | Lootbox | June 2017
Nail Polish | {ZOZ} | Liquid Foil 2 Polish (Fat)
Body | Belleza | Isis
Tattoo | Endless Pain | Koro | We Heart RP | July 2017
Ears | ^^Swallow^^ | Shiny Elf
Clothing
Top | American Bazaar | Bettie Top Black | AnyBody | July (opens on the 4th) 2017
Pants | Blueberry | DWL Classic – Blue | New Release
Shoes | fri. | Aquinnah Sandals – 24.7 Pack | Summerfest | July 2017
Accessories
Necklace | Zombie Suicide | Love Me | The Beach Bunny Hunt | July 3rd – 31st 2017
Poses
Poses | [La Baguette] | Catana & Joyssance
Dances | Move! Animations Cologne | Vera 2 | New Release
Decor
Build | Minimal |  Illusion II – *9* | Gacha